our services
what we offer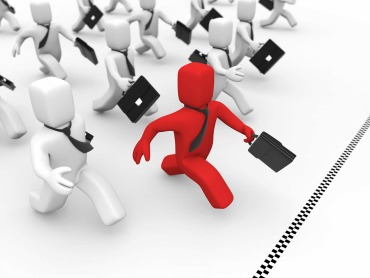 RPO
We provide customized solutions by combining business domain expertise with technology competence to deliver quality results in a cost-effective manner to maximize productivity and competitive advantage. we deliver comprehensive Recruitment/HR Process Outsourcing Services to companies.
Mekhalyn recognizes the necessity of expertise and process management in a rapidly changing economic scenario. The recruitment process outsourcing solutions incorporates speed, flexibility and accountability to the recruitment process. The solution for RPO in India is based on specific requirements that individual firms have and is customized towards solving these problems.
To manage and deliver solution customized towards individual clients, Mekhalyn follows a diagnosis led approach. RPO Solution has to reflect the unique challenges that talent acquisition functions face across different domains in the country.
We have a team having expertise and experience at various stage of recruitment process and is trained to work on more efficient manner to deliver results in lower costs, shorter turnaround time without compromising on the quality. We deploy our recruiters at client's end for required duration based on the client's need hence avoiding client's fixed cost and allowing them to use our resources based on their business requirements.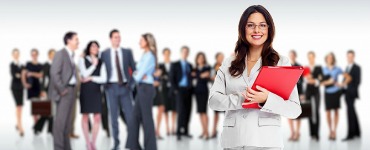 Permanent Staffing
Our Permanent Staffing solution provides a high-quality, professional recruitment service. We possess a fully integrated staff recruitment and selection process. It includes detailed assignment briefing and fully validated testing procedures, as well as behavioral interview techniques. Extensive reference checking enables us to select and refer only candidates of the highest caliber ideally matched to client needs. Mekhalyn has proven expertise in recruiting, assessing and qualifying Candidates for permanent openings. Our process delivers on-the-job success for the long term.
Before we start looking for candidates, we first study our client's requirements in detail, undertake comprehensive research on the industry, and create interest around the company to attract the best talent. No other permanent staffing agency will be able to match the quality of our candidates which we identify through our tried-and-tested processes. We customize our talent search to your specific requirements so that we can shortlist the individuals or teams that are most capable of handling the unique challenges that they will face at the organization.Our experience in permanent staffing services and the network of recruiting experts use client specific and consultative strategies to pick out just the right fit for our client's culture and business needs. We have a streamlined sourcing and delivery process which minimizes all costs that are usually incurred while recruiting, on-boarding and training new employees.
Our Process:
Understand your requirements (and pain areas, if any)
Customized and Flexible recruitment plan
Shortlisting and verification of candidates
Finalizing the job offer and follow-up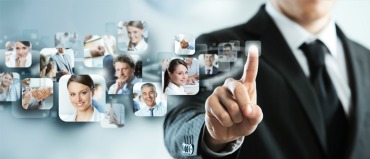 Temporary Staffing
We operate under 2 models in Temporary staffing space i.e; Contract and Contract-to-hire. Our Contract-to-Hire solution lets client gain first-hand experience with potential full-time hires to better assess their skill, capabilities and fit before making the commitment to a hiring decision. Irrespective of the nature of candidate required for our client needs, we specialize in providing the talent you need. Our contingent workforce solutions give our clients increased flexibility to whether seasonal highs and lows or deliver on a critical opportunistic initiative.
We provides reliable temporary staffing solutions that offer you the ability to build your staff strength without absorbing them full time, assist overloaded employees during critical times, and keep projects moving. We are one of the leading temporary staffing services organization in India, offering an efficient & cost-effective solutions to organizations with an impressive turnaround time. We recruit as per our client needs, decrease their cost and reduce administrative burden.
Contract staffing is advantageous for both businesses and employees. Organisations have the flexibility of finding ideal candidate by try & hire methodology or for short term projects, while talented employees also get to chart out a clear career path by progressively handling a variety of projects, working across ever changing technologies and higher positions.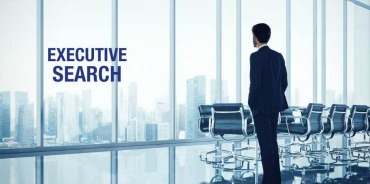 Executive Search
High cost and low availability of business leaders is being raised as an utmost concern from startups to MNC's. At the same time there are many business leaders, that are looking for interesting opportunities in the maturing industries of an emerging economy.
Our Executive Search service is defined by the expertise, knowledge and networks that we have developed across sectors to play the crucial role of bringing onboard Senior and C level talent. To meet the needs of our clients in specialized industries, we operate through focused industry practice groups. Our wide network and strong people skills have enabled us to leverage contacts and identify candidates who are most suitable for senior management positions. Our network is not just limited to core business people, but also to HR, Finance, and other business functions.
Each member of our team brings expert local knowledge and an in-depth understanding of the industry. And with the help of a vast network, we support the needs of our clients businesses by providing them unparalleled access to candidates across the world. Our team is committed to the highest ethical standards, and complete dedication to service, quality, and confidentiality.
We aim to bring significant value to national and global leadership of our clients and to the executive search industry. Our in-depth consulting experience along with the proven methodologies and processes for executive search enable us to give our clients great value for money and the best choice in leadership talent.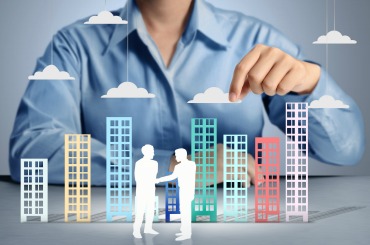 Master Vendor Services
As master vendor, we take absolute responsibility for your staffing requirements; typically fulfilling these through our own recruitment engine and in turn helping our clients to structure their company's recruitment and staffing providers into a single Master vendor relationship. This model helps to streamline all processes, improve contract compliance, eliminate 'rogue' spend, standardize pricing and rate cards, minimize employment risks, and achieve a single service level agreement, through such methods as time capture, consolidated invoicing and a vendor management system.
We use a wide range of methods such as advertising, networking, and referrals to find you the best employees. We take care of identifying the candidates, interviewing them, doing background checks, and finally on boarding them into your organisation. As a recruitment consultant, we provide the critical link between client organizations and candidates. We invest heavily in building a great relationship with our clients; this is what gives us the advantage of deeply understanding our clients and the industry, their work culture, and the expectations that our clients have from their potential employees. This key insight allows us to find the perfect match for our clients.